Military TBI:
Scope of the Problem

By M. CHRIS WOLF, PH.D.

Founder & Editor-in-Chief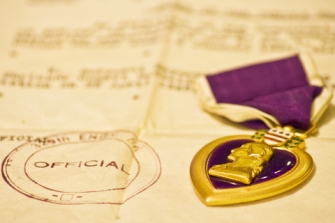 Military TBI (Traumatic Brain Injury)is a serious public health problem facing this nation.
Since the beginning of operations in 2001 the Army has provided over one million troop-years to Operation Iraqi Freedom (OIF) and Operation Enduring Freedom (OEF) through December 2008.
Active-duty soldiers alone have contributed over 700,000 troop-years to these two wars. Military TBI has been a consequence
NOTE: Combat memory loss with good brain health and nutrition.
Click Here to Visit Native Remedies, The Psychologist's Natural Choice
From the beginning of OIF in March 2003 through December 2008, the Army has maintained an average of 117,000 active-duty soldiers in OIF and OEF combined. The combined average increased to 128,000 active-duty soldiers from September 2005 through December 2008.
In the process of accumulating this much deployed time, most of the active-duty soldiers in the Army (67 percent) have deployed to OIF or OEF—and most of those soldiers have deployed for a second or third year.
Approximately 373,000 of the soldiers in the Army have been deployed as of December 2008 (Bonds, Baiocchi & McDonald, 2010).
Explicit mechanisms (for example, improvised explosive devices [IED's], land mines, rocket propelled grenades) account for 78% of the injuries in servicemen and women injured in Afghanistan and Iraq, which is the highest proportion seen in any large-scale conflict (Owens et al., 2008).
Early evidence suggests that post-traumatic stress disorder, major depression, and traumatic brain injury may be disproportionately high compared with the physical injuries of combat (Tanielian and Jaycox', 2008).
Visit PTSD Symptoms and Memory Loss
Insomnia is a concomitant clinically significant problem seen in soldiers returning from combat deployment that can also contribute to memory loss. Dr. Wolf sees this in his practice daily, and must account for the impact of sleep when providing neuropsychological evaluations of soldiers.
Important: What is Sleep Apnea?

What about Sleep Apnea Cures

Also see Sleep Deprived

What to do about Sleep Deprivation
IMPORTANT: Memory problems affects up to 76% of those evaluated for Military TBI
Depression is a common mood disorder that impairs both social and occupational functioning. The lifetime prevalence rates of depression are 7 to 12% for men and 20 to 25% for women (Kessler, Berglund & Dernier 2003).
Depression is also known to affect memory.
According to research reported by Black et. al (2004) depressed deployed veterans had significantly higher lifetime rates of comorbid cognitive dysfunction including memory loss (55% vs. 35%).
Also high are anxiety disorders (59% vs. 33%)--mainly accounted for by specific phobias (12% vs. 2%) and post-traumatic stress disorder (33% vs. 10%).
These rates are above those seen in veterans who did not deployed to combat.
Tragically, lifetime substance use disorders were significantly more frequent in deployed veterans than non-deployed veterans (70% vs. 52%), particularly alcohol disorders (68% vs. 52%).
Of course as we know alcohol can also affect memory and brain functioning.
Also view Post Concussion Syndrome

What Causes Headache?

Also see Unipolar Depression

See Alcohol Dementia
A recent meta-analysis (a study looking at many studies) by Magruder and Yeager, 2009) indicates that from the current conflicts the estimated prevalence of PTSD among OIF/OEF deployed populations range from 4.7% to 19.9%, but among the nondeployed comparison groups in 3.2% to 9.4%.
Recent data from research by Belanger, Kretzmer, Vanderploeg and French, 2010 suggests that much of the symptom complaints in mildly injured traumatically brain injured patients may be due to emotional distress.
Emotional distress, particulary extreme stress, contributes to memory loss.
So... does military TBI contribute to memory loss. It certainly does!We will have more articles about this topic in the future.
For more information on this topic see:
Invisible Wounds of War: Psychological and Cognitive Injuries, Their Consequences, and Services to Assist Recovery (2008) by Lisa H. Jaycox and Terri Tanielian.
2010 Complete Guide to Traumatic Brain Injury (TBI) - Military and Veterans Issues, Concussion, Mild TBI, Assessment and Treatment, Research Studies - Second Edition (CD-ROM)
Go from Military TBI to Brain Injury
OR