Brain Fitness

By M. CHRIS WOLF, PH.D.


Founder & Editor-in-Chief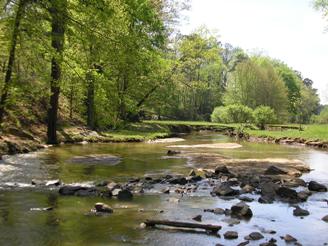 Dakim Brain Fitness Software for PC and Mac
Many people have had an illness which has caused them to lose brain fitness. If you are one of these people, you may be wondering if you can ever improve your memory. Well, you can reduce memory loss from a stroke, traumatic brain injury (TBI), thyroid disease, and lupus. You can even learn to compensate or help a loved one with vascular dementia or Alzheimer's disease.
Visit Physical Activity and Fitness
Some people believe that they can be more effective in personal and business relationships with memory exercises. Well that's true and we can show you how to improve memory! Think about it, if you remember more about your customers or clients you will be building better relationships.
Are you a student? Have you ever wondered what you can do to improve your memory and do better on tests or just simply retain more? Well we can help!
Visit Ways to Improve Your Memory
Many people have discovered that they can be more productive at work if they improve their memory. Remembering appointments, assigned tasks, names of clients or co-workers can be important to business success. Memory exercises can help. consider this memory advice.
On the links below click to the pages that you will find most relevant to your personal situation.
In Memory Fitness Exercise we discuss how you can keep your brain in good mental condition. Brain health is simply not the absence of diseases of the brain but good brain health.
In our article on Memory Techniques, we review some of the strategies have been developed over time by neuroscientists and others to help you encode, store and retrieve information.
In Memory Drugs we discuss some of the medications that hold out the hope of reducing the suffering of those with memory loss and their caregivers. Here we look at some of the medications for Alzheimer's Disease and Dementia.
In our section on Memory Vitamins and Supplements, we discuss how brain fitness also involves good nutrition. What are the memory vitamins or supplements that are helpful in memory loss?
Improve Memory and Retention Naurally
Get More Info on MemoRise for Improved Memory and Retention
In our section on Alzheimers Treatment we discuss some research indicating how nutrition can protect you from this disease.
Our section on Memory Loss Technology discusses some of the exciting ways that technology has been designed to help those with memory loss.
Exercise to Improve Memory reviews some of the research on why physical exercise is a key element in memory health.
Also Visit:
New Information on Mental Exercise

How To Be Happy: Exercise Your Brain

Cognitive Stimulation for Brain Health

Important: Memory Strategies

Brain Exercises

B Complex Vitamins for Brain Health

See Sleep Deprivation: What to do

Free Brain Teasers

What about Cognitive Skills?

Stress Reduction Helps Memory

Walking for Exercise: Memory Benefits

Ways to Boost your Memory

Brain Enhancement

Brain Fitness Program - What is it?

Memory Techniques

Early Onset Dementia and Memory Loss Drugs

Neuropsychological Testing

IQ Scores and Memory Fitness

Memory Vitamins and Supplements

Vitamins for Memory

Memory Supplements

Also Vitamin for Memory

EEG Neurofeedback

Cognitive Trainer

Mental Tests - Various Type

Neuron Mapping

Mental Activities for Cognitive Fitness

Alzheimer's Treatment

Memory Strategies and Technology

Executive Functions

Neuroplasticity - Correcting Trauma

Mind Training Games

Neuroplasticity



Return from Brain Fitness to Memory Loss Facts